Session Outline
This session will talk about the journey of establishing new governmental entity, never existed before, it is once in a life experience, it will explain the best way to kick of your DM program and the biggest mistakes you need to avoid. 
The following will be discussed during the session:
The story of establishing Federal Tax Authority in UAE, the story of the transformation from zero data management to a data driven organisation

A real scenario for the massive impact when you ignore your Data Management Program for one month only. 

Every single problem can be utilized to advertise your data management program, how did I convince the board with the importance of this program.

The most first steps that if you ignore you will fail.

Is it only TAX data issues? Can I apply this in my organization?

Recommendations.
Key Takeaways
How to destroy your data asset in few steps!!

Any issue is a data issue "Literally"!!

The best way to advertise your DM Program.
—————————————————————————————————————————
Bio
Faris Almasri – Data Strategist & Advisor | Federal Tax Authority | Dubai
Faris is an accomplished Data Management Strategist, renowned for his exceptional acumen in leveraging data to drive business success. With a career spanning over a decade, Faris has established himself as a trusted expert in developing and implementing data strategies that optimize operational efficiency, enhance decision-making, and unlock valuable insights. Known for his meticulous attention to detail and extraordinary analytical skills, Faris has successfully led 100+ enterprise organizations through complex data transformation initiatives, enabling them to harness data as a strategic asset. His expertise lies in establishing data platforms, designing robust data governance frameworks and implementing effective data integration and migration strategies. Faris ability to bridge the gap between business requirements and technical solutions has earned him a reputation for delivering practical and sustainable data management/data platform solutions. He excels in collaborating with cross-functional teams, ensuring alignment with organizational objectives, and promoting a data-driven culture.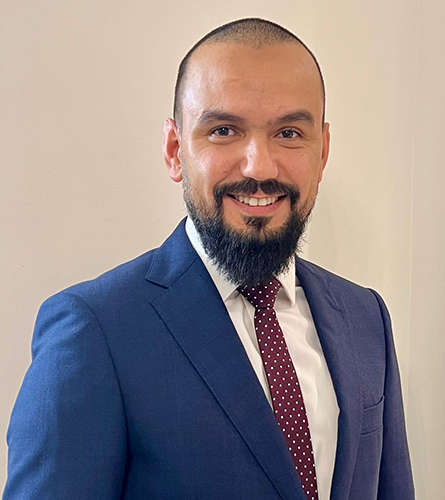 September 29 @ 16:15
2023 | Plenum_2
Faris Almasri – Data Strategist & Advisor | Federal Tax Authority | Dubai