Session Outline
With growing regulatory obligations and the need to convert raw data to meaningful information, the session shall focus on the various data risks, and data governance approach in a sustainable manner bringing together oversight of various data risks.  We shall also discuss more specifically, increasing use of AI and the impact of poor data quality on AI.
Key Takeaways
Different data risk types
Balance between offensive and defensive data strategy
Focus on DQ for AI as use cases increase over time
—————————————————————————————————————————————–
Bio
Monica Srinivasan, Head, Data Governance, Compliance & Financial Crime | Standard Chartered Bank | Singapore
Monica Srinivasan is a Commerce Graduate, Chartered Accountant & a Financial Risk Manager working in the Banking Industry for over 19 years. She possess experience in all three lines of defence across Banking Operations, Operational Risk, Assurance, Audit and Data management. She is specialised in data space for the last seven years in providing oversight for data intensive projects, regulatory data audits, data quality forensics, Subject Matter expert, Standards owner and Risk owner for Data quality management. A dynamic and result-oriented data management professional with a proven track record of governing implementation of Data Quality management across Businesses and Financial Crime. Currently, she is the DQ SME and the Risk owner for Data Quality for all Businesses in SCB.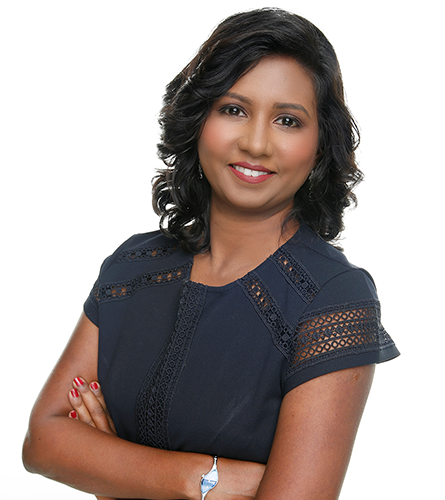 May 25 @ 13:35
2022 Day 1 | Stage 1
Monica Srinivasan | Head Data Governance | Compliance & Financial Crime | Standard Chartered Bank | Singapore