Session Outline
The New Vantage 2021 Survey report shows that only 24% of organizations have been able to forge data-driven culture. The framework for data-driven culture comprises of leadership alignment on looking data as a strategic asset, a data literate workforce, and democratization of data to empower data citizens. In this session, we will investigate the framework to build data-culture from grounds up and learn from few industry-specific case studies.
Key Takeaways
Framework to build data-driven culture
Role of leadership, data literacy, and data democratization
How have data leaders transformed their organizations into data-driven?
—————————————————————————————————————————————–
Bio
Saurabh Gupta – Co-Founder | CODEX | India
Saurabh Gupta, the Co-founder of CODEX, enables creation of data-driven organizations by facilitating cultural transformation, data advisory offerings, data literacy programs, and data democratization strategy.
Before CODEX, Saurabh served as General Manager, Data & Analytics at Michelin Tyres, where he was leading the AI platform design and delivery of AI products for the business, powered by Machine Learning, NLP, Computer Vision, etc. Saurabh also was engaged with General Electric as a Senior Manager, wherein he was involved across functional areas like product management, data science practices, data engineering and analytics, etc., among others.
Saurabh, a BITS Pilani alumnus, was also invited as a Guest Speaker for NASSCOM and other digital platforms. He also earned an executive degree from the prestigious Harvard Business Schools and served on the Advisory Council of the Harvard Business Review.
Saurabh is a published author of three technical books, of which two have been bestsellers on Oracle technologies. In the year 2018, IT Next awarded Saurabh with the NEXT100 CIO award.
—————————————————————————————————————————————–
Bio
Vonkayala Venkata Giri – Group Chief Data Officer | Kfin Technologies | India
Venkata Giri works with Kfin Technologies as the Group Chief Data Officer. He has spent more than 25
years in building resilient distributed data services at a massive scale and extensively worked on big
data tech stack, relational databases, high availability, and performance tuning.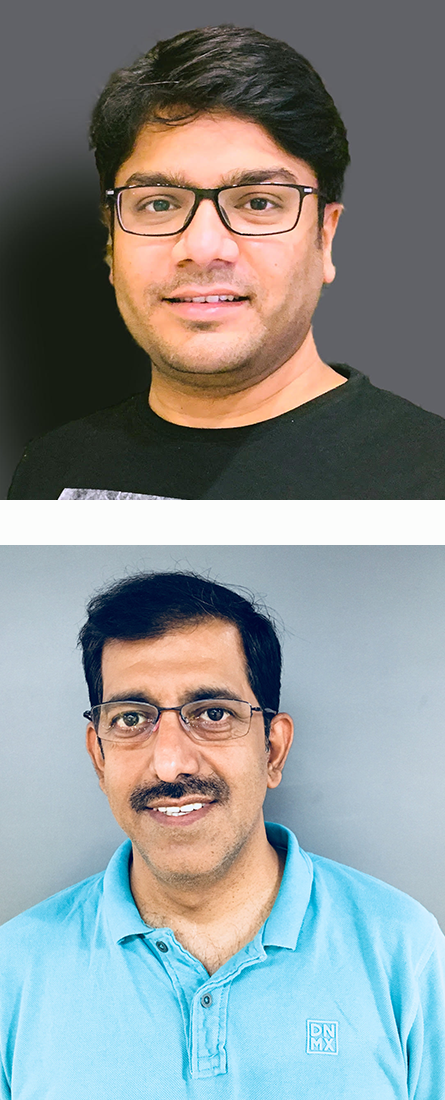 November 11 @ 14:10
Day 2 | Stage 1
Saurabh Gupta – Co-Founder | CODEX | India, Vonkayala Venkata Giri – Group Chief Data Officer | Kfin Technologies | India