Session Outline
This session will describe how to take a fresh approach to Data Governance, by adopting a value-based approach with people at its core and using agile methodologies.
Key Takeaways
Why people are the most important asset in data management?
Why is it necessary to keep the basics simple in data management?
Why speed is the game-changer?
—————————————————————————————————————————————–
Bio
Avisekh Biswas – Head of Data Enablement & Governance, Asia Data Office | Manulife | Hong Kong
I have more than 21 years of experience in Data Management, Regulatory Compliance and Customer Experience, of which 17 years are in the Financial Industry. When it comes to data, I perhaps have done it all – from working with small businesses to get them online in early 2000s, to leading large scale transformation for Banks asbanking graduallyshifted from brick-and-mortar branches to e-banking, to now enabling data for Artificial Intelligence and Machine Learning solutions for Customer Experience, Regulatory Reporting, and a host of other capabilities.
While doing all these, I also found time to earn my undergraduate degree, post-graduate diploma and other certifications.
For 10 years, I have been a champion of sustainable environment practices and for the last 3 years, I have also actively advocated for Diversity & Inclusion in my workplace.
My hobbies are reading – my personal book collection is close to 1000 (excluding e-books) and collecting 1:18 scale diecast cars. Recently I have also taken up photography using my mobile and my drone.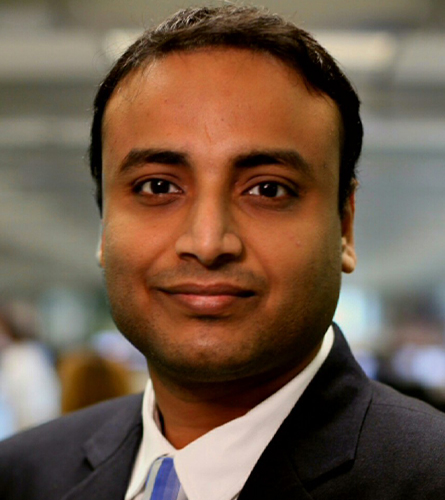 November 11 @ 13:35
Day 2 | Stage 1
Avisekh Biswas – Head of Data Enablement & Governance Asia Data Office | Manulife | Hong Kong