Session Outline
The critical success factor for many data-driven organizations today is their ability to develop the right culture and mindset across their organization in terms of decision making, leadership immersion and employee trainings. I will share a framework to implement Data-driven culture program in an organization, the building blocks of the same and the KPIs.
Key Takeaways
Data-driven culture – why? What?
Data-driven culture framework
Success factors of a data-driven setup
—————————————————————————————————————————————–
Bio
Vijay Balakrishnan – Group Chief Data Officer | Michelin | India
Vijay is currently working as the Group Chief Data Officer for Michelin. He has the global accountability of 'data as an asset' for Michelin that includes Governance, Data Privacy & Protection, MDM, Data Quality, central enterprise datalake, BI reporting projects, building AI products, creating standard & reusable APIs, data democratization and creating a standard commercial platform to support Michelin's Data Monetization efforts.
He started his career working in Oracle corp. as a developer and then went on to do his MBA in Finance. He joined General Electric in the Digital Leadership Program and worked for 11 years in GE, in various roles of increasing capacity within the Data & Analytics domain. Vijay thrives at the point where technology meets business value and he continues to find innovative ways of delivering business value through the right use of knowledge (domain/business), Data Science & Technology with Data being the integral fabric.
He has always been a data guy – a lover of Math in school, Finance in college and of course various aspects of Data at work and his personal life today! He recently relocated from Bangalore to Pune along with his wife and son.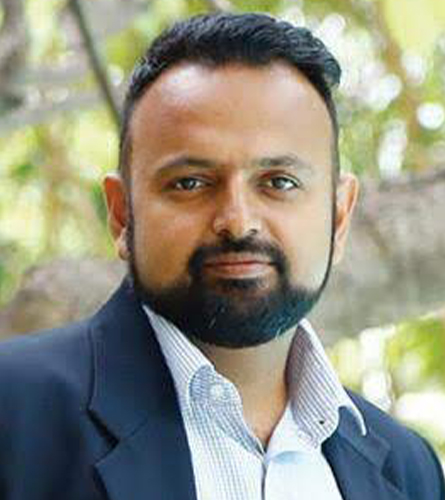 November 10 @ 13:35
Day 1 | Stage 1
Vijay Balakrishnan – Group Chief Data Officer | Michelin | India